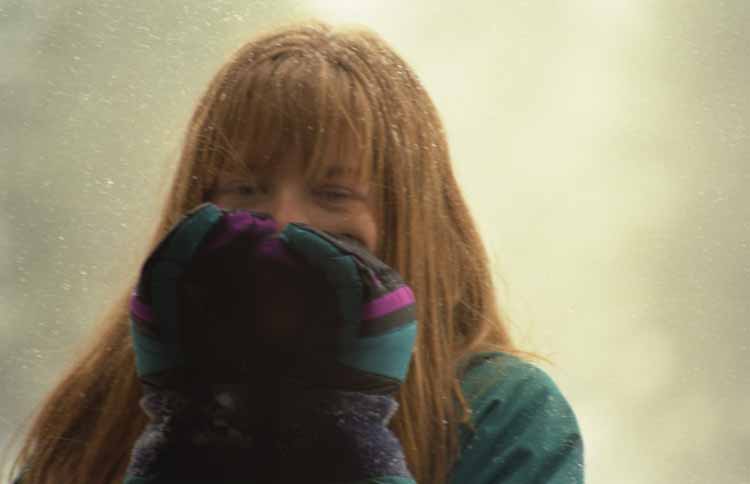 Memorial Services
The Home Church
April 17, 1999
Biola University
April 22, 1999
Beautiful memorial services were held at the Home Church (April 17, 1999) and at Biola University (April 22, 1999), to honor Missy's life.
At the Home Church, over 900 friends and family members attended the service, filling the sanctuary and overflowing into the foyer and parking lot. Oboe music just like Missy loved and played filled the sanctuary as people were seated. The program had a letter of love from the family to those in attendance.
Jaime Burnett perhaps best described the purpose of the memorial service itself: "to develop a portrait for our memory of what a delightful person Missy was." He then beautifully eulogized Missy, emphasizing Missy's character and our hope in the eternal life promised in Scripture for those who have given their lives to Christ, as had Missy.
Pastor Mike Kiley also spoke from his heart and from Scripture, addressing the question, "If a man dies shall he live again?" He then recounted the oft-told and beautiful story of a ship sailing away.
Many (among them Tom Steipp, Peter Hilliard, Paige Burnett, Laura Morris, Shana Jacob, Bao-Yi Chang, and Aunt Sue Sawyer) came forward to relate stories of Missy's life, friendship, character, and musical ability. Her Aunt Susie Jane Belton sent a message of memories of Missy as a dazzling toddler and Uncle Mike Westerfield sent a beautiful letter of encouragement. Lecia Doss expressed her love for Missy in a poem.
Missy's dad and mom had written messages that were read. Steve's Wanda's
A slide presentation depicted Missy's life from infancy to her last days.
Composer-Pianist Paul Page and Missy's oboe teacher Diane Wyant performed a beautiful English horn piece entitled "Melissa's Song" that had been composed by Paul after he had heard of Missy's death.
Missy's music teacher at The King's Academy, Peter Hilliard, performed a piece Missy herself loved to play, "Moonlight Sonata."
At Biola, a memorial service was held in the music department to allow students and faculty who had known Missy to come together to mourn the loss of one loved so well. Many (including Valerie DiCarlo, Marlin Owen, and Bob Feller) spoke of Missy's love and kindness as well as her musical abilities. Musical tributes were presented to honor the gift Missy herself had been given.
The California Youth Symphony, with whom Missy had performed for five years, dedicated the April 19 concert to her memory. Musical Director Leo Eylar spoke of the loss felt by all who had known Missy.